Greetings gamers! It's been a while. This week, I have the last recipe in the BBQ pork series for you, some tasty egg rolls you can always fit in your inventory. First, you'll need some the tangy cabbage salad from a few weeks ago, and some of the BBQ pork shoulder. You can grab some egg roll wrappers from your local grocer.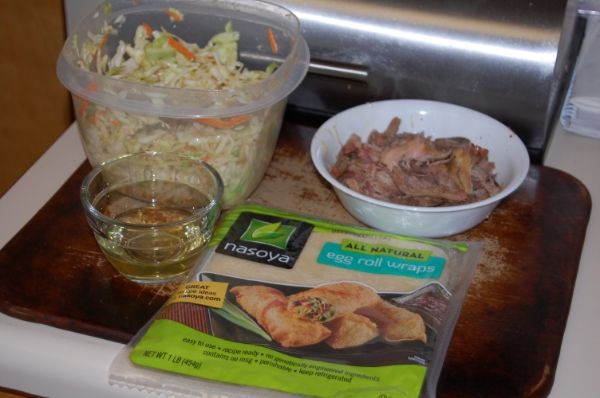 Pre-heat the oven to 400 F while you roll up a few egg rolls. Lay out one wrapper and grab a pinch of slaw and a pinch of BBQ pork. Lay it on the wrapper diagonally a little below the center.
Roll it up and set it on a greased baking sheet. Arrange eight or ten egg rolls on the sheet. Brush the tops with vegetable oil to help them crisp up and bake for eight to ten minutes until the rolls are golden brown.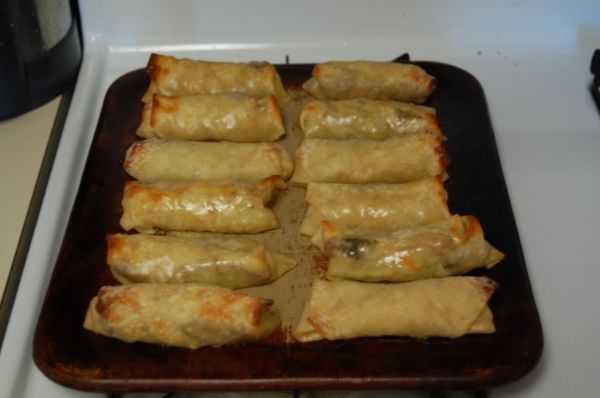 Before you build a pistol suppressor from the guts of a rabbit, don't forget to feed the machine.